I help overwhelmed women create more space in their homes, AND more space in their heads.

Right now you know you need to take action, but have absolutely no idea where to start, or how to go about it.
Do any of these sound familiar?
You avoid decluttering, because it scares you
You struggle with low mood, low energy, and overwhelm
You can't relax or concentrate
You spend time prevaricating
You can't find what you want when you need it
You're embarrassed to invite people to your home
What if I told you, that with my help you could:
Create and maintain the space you need at home
Learn practical decluttering techniques
Understand the role of your habits and conditioning, and make changes
Understand and safely release your emotions in regard to clutter
Feel lighter, calmer, and more energised!
The good news is that you can!
There are a variety of ways I work, and there is sure to be one to suit you. I understand how it feels to be overwhelmed. Hence, my approach to decluttering is holistic and completely non-judgemental.
If you are ready for change, book your free 20 minute consultation today to find out more! Call me on 07850 580802 or message me here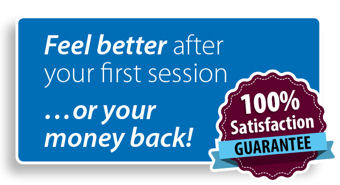 "Becoming more efficient has freed up time for other things.  I'm able to get more done and feel less stressed." R Dore, Warks, Business client.  
"It will be great not seeing all that clutter when I first walk in the door.  I won't have that overwhelming sinking feeling.  I'll actually be able to clean the floor!" Monica, Northants, Domestic client.