Judith's Jottings » Blog Home Page
Caring for the environment - versus decluttering! - 12th September 2022
Are you hanging onto stuff you no longer want or need, purely because you can't gift it or recycle it?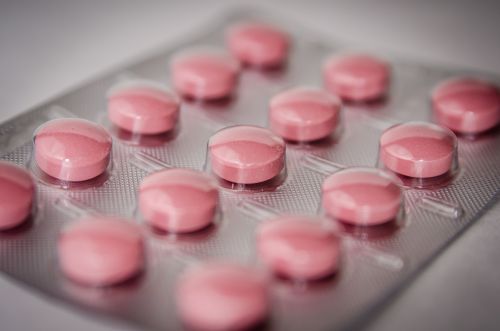 This thought popped into my mind recently when I encountered something of a recycling dilemma.

Here in the UK it is not so long ago that Superdrug announced they would be collecting used blister packs of the kind that you find in packets of prescription and non prescription tablets as well as some health supplements that are in capsule form. They are a mixture of plastic and foil and apparently very tricky to recycle. But this was good news!

Graham and I both take some supplements that come in blister packs and of course the medicine cabinet always has some paracetemol which comes packaged the same way. I thought it was a great step forward to be able to get these things recycled so I began saving them up and took at least two lots to the Superdrug shop in town. Brilliant!

However when I last went there with my bag of blister packs I couldn't find the collection box and asked a member of staff. I was told that this particular branch had been inundated, and had thus withdrawn from the scheme! I was hugely disappointed. When I got home I searched the internet for answers but found none. It appeared that other larger stores were still offering this service, but for how long? Also, if I have to drive to another town with a bag of recycling, is that environmentally counter productive? I concluded that it must be.
Reluctantly I had to put the bag of blister packs in with the regular rubbish, but at some level it hurt me to do this. The irony is that the system has been brought down, at least in some areas, by over enthusiastic take-up. All I can do now is hope that this situation flags up a need for a more efficient recycling process. When that is announced I will begin again to save our used blister packs. It also begs the question, do we actually need blister packs? Or could they be made in a different way?


Clients have often hung onto amassed certain types of item due to their concerns around landfill
So you are far from alone - or weird. I think it's the reaction of a sensitive person, someone who is attuned to nature.
I hope you can also appreciate that it's very easy for me to find myself in this situation. However, if you take this to its ultimate conclusion, even if this is after you have died, those items will eventually need to be disposed of by someone. Hanging onto this stuff is only delaying the inevitable, unfortunately.

It's absolutely admirable to take steps in order to recycle or re-use anything that you class as clutter, of course it is. However, if your efforts are in vain, or become massively time consuming I would urge you to act in your own interests. Many of us are doing what we can to help the planet, but it is very important that you also help yourself by creating the space you need at home to feel less overwhelmed.

Please don't let your environmental conscience stop you in your decluttering tracks. Unfortunately clutter is clutter, and the impact of it on your health and wellbeing should not be underestimated.

If you need some support with your decluttering, please do get in touch.
Keywords: recycling
Click here to go back to the blog index