Judith's Jottings » Blog Home Page
When the clutter in your home belongs to others - 14th August 2018
Last month I visited a local WI group to deliver my 'Life changing decluttering' talk. As usual there was conversation afterwards about all things clutter. Two ladies mentioned that their clutter challenge was not exactly of their own making. The clutter they have at home doesn't belong to them! Does this sound familiar?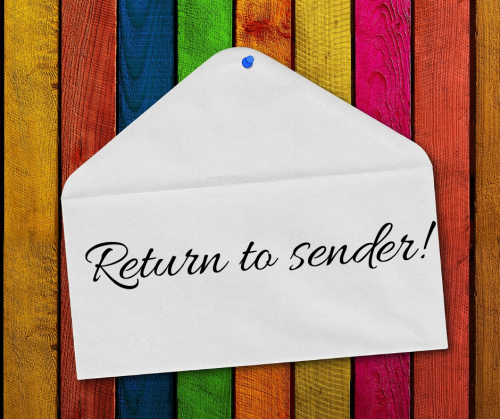 We had quite a chat about it and on the drive home I realised that this subject has come up on quite a few occasions with clients.
There are various ways that this situation can manifest itself.

Those who share your home

Unless you live alone you will never have 100% control over the amount of clutter you have there, or how things are organised. Maybe you feel that either your spouse, partner or children are responsible for the cluttered state of your shared home? So what to do? Nagging is never a kind or successful means of achieving what you want and it won't work here either. My suggestion is always to lead by example. No matter how much you might think the others are to blame, can you honestly say you have zero clutter of your own?

Without making a fuss about it, simply begin to declutter your own posessions. The chances are that this will rub off on others. I have examples from clients about how this has worked for them, so give it a go. Ultimately though, practising a degree of tolerance is key. Ironically, when you are able to accept people as they are, that's when they begin to change.


Grown-up children who are no longer resident
Often when children first leave home it is to go to university or to a tiny bedsit. In these circumstances it is not surprising that they would leave at least some of their treasured and more bulky possessions at home.

In time though, your sons and daughters will have homes of their own with more than adequate storage space. At this point I would encourage you to remind them of what you have been storing on their behalf. Why act as an unpaid storage depot? Especially if you are coming round to the idea of down-sizing.

If they have filled their own home with clutter and claim not to have space for the stuff they left with you, they need to make some decisions. What is most important to them? Can they declutter at home to make room for the 'historic' things? Or have they moved on to the point where they no longer need to keep the older stuff? If they can't seem to make up their minds, they can remove it all to their place and then make a decision in their own time.

They might even be living a minimalist lifestyle! Very easy for them when loads of their clutter is filling up your spare room. If this is the case, they are not being 'real', their minimalism is imagined. Act as above!

It's even possible that they have completely forgotten you still have their things! If so, It's time to jog their memory. Let them know that you need them to collect it all. Make it easy by sorting it into a pile and leaving it in a prominent place ready for their next visit. Does this feel too harsh? In my view this is about remembering that they are adults now and not children. Your grown up children's stuff is their responsibility, not yours. You are doing them a favour by reminding them they are adults.
Worse still!
I have even heard of people whose adult children treat their parents' homes as storage units. In other words, they turn up chez mum and dad with boxes and bags of stuff expecting them to store it. In all but the most extreme situations, this is unreasonable in my view. These people clearly have too many possessions and are avoiding making any decisions. Dumping it with their parents is the easy option. I feel a sense of emotional blackmail hovering here and it's not pleasant. You are not obligated to store things on behalf of your adult children. It is OK to say 'no' and mean it.

Because I work holistically you might well benefit from decluttering the beliefs and conditioning you have around obligation. Please get in touch to find out what I'm currently offering.
Keywords: adult children, down-sizing, self-care
Click here to go back to the blog index