Judith's Jottings » Blog Home Page
14 Days to a Calmer Clearer Christmas - 14th October 2018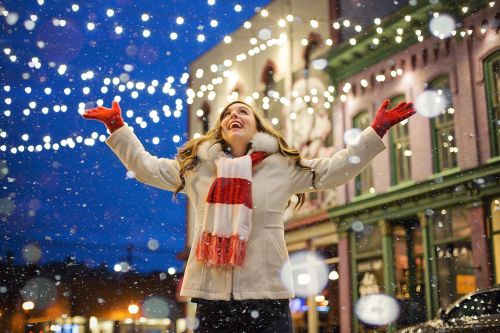 Are you already feeling stressed by the thought of Christmas?
Do you wish you could:
Calm down?
Be more organised?

Get some perspective?

Rekindle the pleasure of Christmas?

Feel in control?
I've designed this programme to help you with all these challenges. The programme is very loosely based on the structure of my successful 28 Day Declutter Toolkit, but with a focus on all things festive.
There are two levels. The first level is about working out where you're at right now with this whole 'Christmas thing'. This includes looking at your experience of last Christmas, and re-imagining Christmas as you would love it to be. This exercise highlights the things you would most like to change, in order to have your best ever Christmas.
The second level looks at seven familiar and potentially stress-inducing aspects of Christmas. I suggest ways you might tweak things in order that you cope better and feel better. You will also get a list of Overwhelm Busters that you can turn to when you feel the anxiety creeping in, or just feel stuck with the actions you need to take.
Programme content will be emailed or sent to you by FB message the day before we start, provided I have received your payment.
I can't imagine every possible scenario you might encounter, but don't worry - there's a closed Facebook group for participants. Here you can share your challenges and find support from others in the group. A problem shared is a problem halved. I will be on hand in the group to help you with any additional challenges that arise during the fourteen days.
Does this sound like it might be helpful?
Cost is just £37
Places limited to eight to ensure you get personal attention from me AND avoid overwhelm.
If you would like to join me, or have any questions, please get in touch.
Keywords: christmas, overwhelm, services
Click here to go back to the blog index