Judith's Jottings » Blog Home Page
Decluttering and Bereavement - Part Two - 24th May 2021
I wrote Part One of this topic in response to clearing my mother's bungalow after her death in November 2015. I honestly thought that I would be writing Part Two just a few months later - in fact it's been nearly five years!

Actually, the timing is perfect because now I have distance from the rawness of that initial challenge. In this blog post I share what I have learned in this intervening period.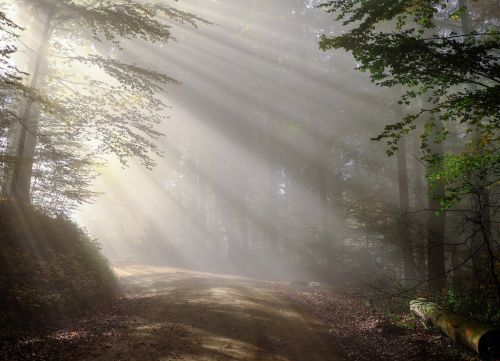 Declutter in a way that either feels good for you - or a way that would have pleased the deceased
My sister and I cleared a lot of things by doing a car boot sale. It worked really well actually. The reasons for doing it were that it was a good way to clear some of the better items but mainly that my mum had always enjoyed attending a car boot sale when my sister was selling outgrown children's toys and so on. It was also heart warming to see the purchasers happy faces. This really wasn't about the money and we found this solution ticked lots of boxes for us. My advice would be to be creative in how you part with things if at all possible. It's really about getting a good feeling from somethng that is intrinsically sad.
Trust your intuition - but don't rush it

Nearly five years on I can tell you that I don't miss anything that got decluttered.
At the time we cleared my mum's bungalow I thought I knew what I wanted and didn't want. In addition there were items about which I was undecided. I chose to bring home some things that I was unsure about because I knew there would be no second chances and my mind was not in a good state to make spur of the moment decisions.

I brought home three of my dad's paintings. I knew I wanted one of them and couldn't bear for the others just to be got rid of. In reality I only had space to hang one of them but I wasn't 100% sure about my choice. I lined them all up against the wall in my office where I could see them every day. I spent time looking at them. The first one to go to a charity shop had been painted the year he died and I didn't want to see that date on my wall. The one I kept was the one I had thought I wanted! My intuition had been right. The difference being that I remember watching him paint part of this picture and how he was sat at the kitchen table copying a postcard. The subject was something he remembered from his own childhood in Norfolk. This was personal on many levels. This was the one that I just had to keep. I've had it re-framed and now it looks even better than before. I love it!
Separate out any sense of perceived obligation from genuine connection

My views have shifted somewhat in regard to some items I thought I wanted. For instance, whilst I know I will always keep my mum's barometer as it has happy memories attached to it, I now am less sure about my grandparents' biscuit barrel which I have had on display. In fact, it will be finding its way to a charity shop fairly soon.

I remember the biscuit barrel from my childhood visits to their home. However, whilst its an attractive item I have come to realise that it reminds me that really I did not have an especially close relationship with my grandparents. At this level it is more than just an ornament, it has a degree of negative energy about it. This is what sets it apart from the barometer which my mother used to hammer on any time we were planning a walk together. She used it to decide if she needed a coat or not! It makes me smile. Likewise my dad's painting that I mentioned.

Photos can be a challenge. It's so easy to end up with a complete family history in old photos and documents. That might be what you want. But equally it might not. Perhaps like me you want to keep those photos that tell a story about your parents and forbears? Hence I have whittled down my dad's photographic slides and also the prints. I'm not done with them yet, and find this job is best done by degrees.


Do it your own way - but try not to do this!

There really is no prescribed way to go about this onerous task. Try to hang on to how you really feel about all this stuff but whatever you do try and avoid shoving it all into a self-storage unit or putting it in your loft. In my view that will stop you taking any action. Out of sight - out of mind? There can be nowhere more soul-less than a storage unit when you are feeling emotional, hence you will avoid it.

It might feel uncomfortable to have it bunging up your home space, but at least it is there gently reminding you to take action. I know if my dad's three paintings had gone into storage I would never have made a decision. Thus I would have missed out on having his beautiful painting on my office wall.

I hope this helps you - if you want more advice on this subject please get in touch. Sometimes it can be helpful in emotive situations to have another person to discuss it with. Especially someone with no agenda other than your wellbeing.
Keywords: bereavement
Click here to go back to the blog index