Judith's Jottings » Blog Home Page
Is there an antidote for Black Friday? - 22nd November 2021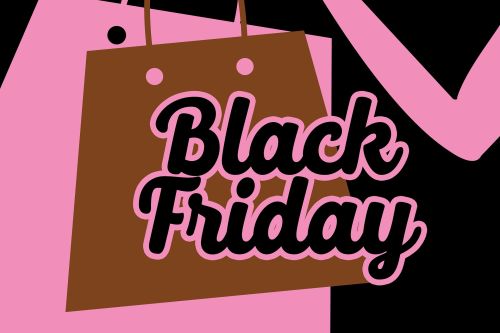 I can remember a time when we didn't have Black Friday - and frankly I preferred that time! Are you also fed up with the hype and the plague of emails and adverts on the subject? Are you fed up with being pushed down a route of buying things you don't even need? Then read on!



How was Black Friday for you last year?
Were you able to remain sales resistant?
Or did you end up buying "extras" as Christmas presents?
Were you convinced you needed gadgets that you could easily live without?
Did your home remain unaffected?
Or did you end up knee deep in boxes and with a stricken bank account?
How to resist the irresistable?

The easiest way to resist is to avoid temptation! If you are plagued with BF emails then don't open them! It will be obvious in the title that they have the BEST offer for you. Just delete them. Think of the time you will save! If certain companies are persistent then stop the emails permanently by unsubscribing. Usually there's a link at the bottom of the body of the email. This is a double whammy of success. No more BF emails and no e-mails from them at all EVER - less content in your inbox.
The internet will be full of links popping up all over the place with BF offers. Whatever you do - don't click them!! If you do click, then you will get a whole load more of them and ultimately your resolve may crumble. Avoid going to large shopping centres during this period. Instead, shop locally and with independent shops where any offers are more likely to be genuine and less about BF hype. Also, you will have far less temptation!
If you know you are always a soft touch for a discount (on things you really don't want) then instead of shopping I suggest you ponder why you behave this way. There are always reasons for our habitual behaviour. Once you uncover the reasons then you are much better equipped to reject the shopping offers. You will know that something in your childhood conditioned you to always want more, or to feel deprived if you don't get what you want, or that you believe "saving" money is the most important thing, perhaps?

If you want some help uncovering the reasons then you might be interested in my coaching sessions that take place on Zoom. Spending money on some coaching will be a worthwhile investment in your future - as opposed to money spent on a BF offer that turns out to be expensive clutter! Contact me for a chat if you are interested.

I hope this blog post at least encourages you to be thoughtful about your spending in the run up to Black Friday!


Keywords: shopping
Click here to go back to the blog index