Judith's Jottings » Blog Home Page
Are you ready for a clean slate? - 29th December 2018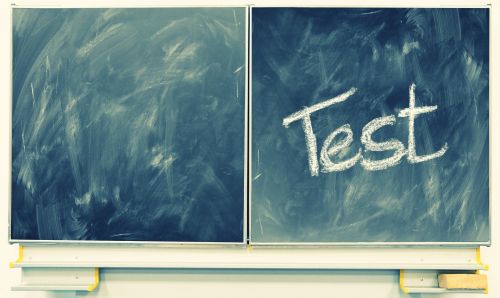 New Year fast approaches! Soon it will be 2019.

How do you feel about that? Do you look backwards or forwards at this time?

I've always found New Year's Eve a bit of an oddity, it is after all a manmade contrivance. In reality, time just flows.
However, if there is something you want to change about your life and you are struggling to take action then New Year is a very convenient opportunity to join others and make a resolution. The benefit is that you will likely do this in the presence of others and if you wish, you can ask them to hold you accountable.

You can also view the forthcoming year as a chance to wipe the slate clean. No matter what you wish you had done last year, forget all the regret and self flagellation. A clean slate is just that - the chance to do or be whatever you want.
Spur of the moment resolutions
It could be that after a few drinks you get dragged into a some kind of group resolution making. Not wishing to be left out and egged on by others you might be tempted to promise yourself something quite rash. If this happens then by this time next year you may have had your fingers burned so to speak. In all likelihood you won't have lost weight or saved the money for your dream holiday - or decluttered your life!

Thoughtful resolutions
Far better in my view to give your intended resolution some thought ahead of time.

Once you have settled on your goal for 2019 you need to consider what you can do to ensure a degree of success. Otherwise you are leaving it to chance - and chances are that unsupported you might fade by the wayside after a few weeks of effort. It might sound negative to consider what might derail your efforts, but at least if you have an awareness of the potential pitfalls you might encounter then you can at least be prepared.

Sometimes it can seem a bit of a solitary task living up to your New Year's Resolution alone. Far better if you have friends or family who have set similar resolutions. That way you can encourage each other along the way. As part of a group you are more likely to succeed.


Get the support of an expert
If you want to lose weight in 2019 you would probably join a slimming club. If you want to get fit, you would be well advised to join an exercise class or gym. This way you are not taking all the responsibility on your own shoulders. You will be guided and supported by people who know the pitfalls and have the experience to keep you on track. They will be dedicated to your best possible outcome. It's what they do!

The alternative is that you put on weight on instead of losing it, or you succumb to an injury as you run round the park on your own. Let's face it, unless you have a cast iron will then you may well flounder.

This is not just about willpower, it's also about technique. You will get recipes from your slimming club and hints on how to exercise safely and effectively from your personal trainer.



This is where I come in!
I've been helping clients to declutter since 2007. I know most of the pitfalls you might encounter. I have techniques you can apply that will make decluttering seem much more straightforward.

You can work one-to-one with me in a variety of ways.

If you feel a need for group support as you tackle your decluttering resolution then you need to sign up for my 28 Day Declutter Toolkit. You will be one of only eight participants with a closed FB group for sharing. The next one starts on Saturday January 12th and runs until Friday 8th February. Book and pay for your place on or before Friday 4th January and you will be entitled to a complimentary 1 hour Skype session with me worth £40.
Keywords: new year
Click here to go back to the blog index